Dixon's Apple Orchard also grows delicious berries!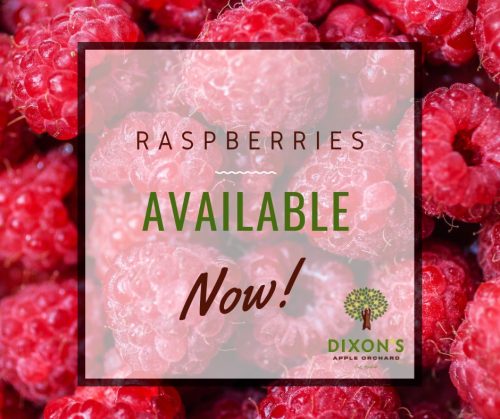 Our Fall Raspberries are Here!
Berry Lovers – Our fall raspberries are available at Dixon's Apple Orchard. We have Heritage and Anne fall varieties waiting to be picked. We are open for berry picking 8am-6pm Sunday-Thursday. Friday and Saturday we are open for picking from 8am-Noon.  Please follow the Apple/Berry entrance at Dixon's Apple Orchard. Raspberries are $3.50/lb, and we have a beautiful fall crop! See you out here!
Berries Gallery