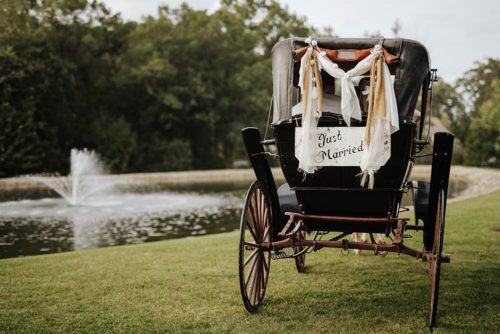 Make your day memorable with many special touches available at Dixon's Apple Orchard, your Wisconsin Chippewa Valley outdoor wedding venue destination. Ride to and from the ceremony site in a horse-drawn carriage. Enjoy a rowboat ride on the pond or relax around a crackling campfire. Becky and Jim and the family are happy to help you plan a fun and relaxing event that fits your personality. The entire property is yours to enjoy! Your guests will love the decorative seating nooks and crannies throughout the property.
When you choose Dixon's for your special day you are receiving:
All access photos on 100 acres
All access to our large, bridal suite with everything you need for a stress-free day from kitchen, to large bathroom, salon area, and living room with stone fireplace
All access to our groom shack for the guys to get ready
All access to our 5,300 square foot indoor reception venue with indoor restrooms; seats up to 250 people and doubles as an indoor ceremony space in case of weather
Vintage horse-drawn carriage entrance for the bride (included as a complimentary addition to your package if you choose)
Wagon rides for your guests to the ceremony venue
Gorgeous outdoor spaces, secluded swings, and a stress-free weekend
We will help you plan a fun and relaxing day for you and all of your special guests. We look forward to helping make your wedding an event to remember.
We book weddings Friday through Sunday and are booking weddings from now into next year and beyond, so please give us a call and let us dream with you about your day. Regarding a tour or questions, please feel free to send us an email or call. For availability, please provide the date(s) you're interested in along with the estimated number of guests.
Outdoor Ceremony & Indoor Reception
Venue Package

Our full outdoor venue and indoor reception package includes your choice of outdoor ceremony setting, reception space, a horse-drawn carriage for the bride to the ceremony and tractor-pulled wagon rides for your guests, use of our bridal suite and groom shack, use of our portable sound system with microphones and hookups for your ceremony and our in-house sound system with cordless mic for your reception, and a planning meeting 4-6 weeks prior to your big day.
Choose from our pond setting, backyard setting with a large water feature and fountain, a woodland wedding, or an orchard wedding. Adding to the magic of the day is our vintage horse-drawn carriage entrance for the bride. We are happy to include this as a complementary addition to your package if you choose.
The package includes all access to our 5,300 square foot indoor reception space with indoor restrooms. Depending on your seating arrangement, it can seat up to 250 people. Enjoy a seamless transition from ceremony to reception as your guests mingle while you finish up taking pictures. People will love avoiding the gap weddings often have between the ceremony and dinner.
Decorate as you wish and transform the space into the wedding of your dreams. Create custom dinner plans with your caterer of choice. Our venue gives you the freedom to craft the day you've been hoping to have!
Enjoy stress-free prep time with your favorite people! We offer complimentary all-access to our large lower level bridal suite with a kitchen, large bathroom, mirrors for hair and makeup, and living room with stone fireplace. It's perfect for your bridesmaids and mothers of the wedding to keep their dresses wrinkle-free and the best spot for you to slip into your bridal gown after being pampered with hair and makeup. We welcome your choice of makeup artist and hair stylist as well as your photographer. Bring your own food in to enjoy while you are getting ready!
We also offer access to our groom's shack for the men in the wedding to get dressed, relax, and play some pool before the "I Do's" in our remodeled grain silo.
Facilities are available from 8 a.m. to 2 a.m. Saturday. Our bridal suite and groom shack are open for you until your reception begins.
You and your photographer are welcome to take advantage of the unlimited photo opportunities on our 100-acre property!
Outdoor Ceremony
Venue Package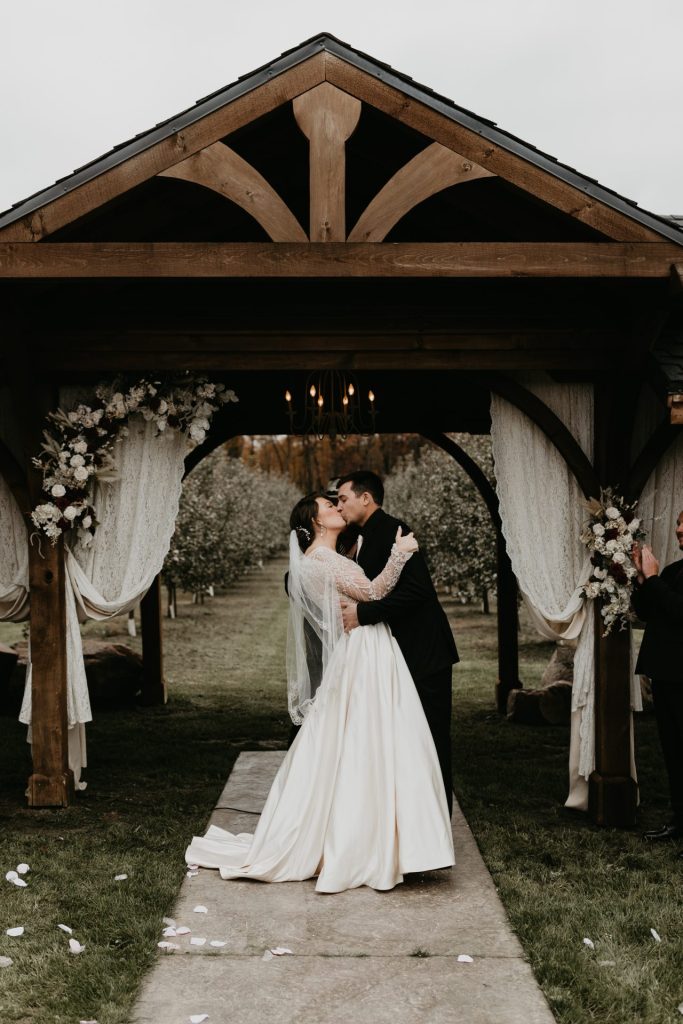 Do you just want to get married outside? Enjoy our beautiful backdrop for your nuptials and wave to us as you get on your "marry" way for your reception. Includes: use of our bridal suite for the wedding party and a head-turning bridal entrance in our vintage horse-drawn carriage.
Indoor Reception
Venue Package
Having your ceremony elsewhere? After your receiving line wraps up, take a lovely countryside drive to host the reception your guests will talk about for years!
Contact Us for Reservations