Dixon's Apple Orchard and Wedding Venue was created with a bride and groom in mind who love the simple things in life. Being that Dixon's Apple Orchard is also an operational apple orchard, it provides an earthy atmosphere in abundance for your celebration.
Enlarge the map below to view a lay of our land!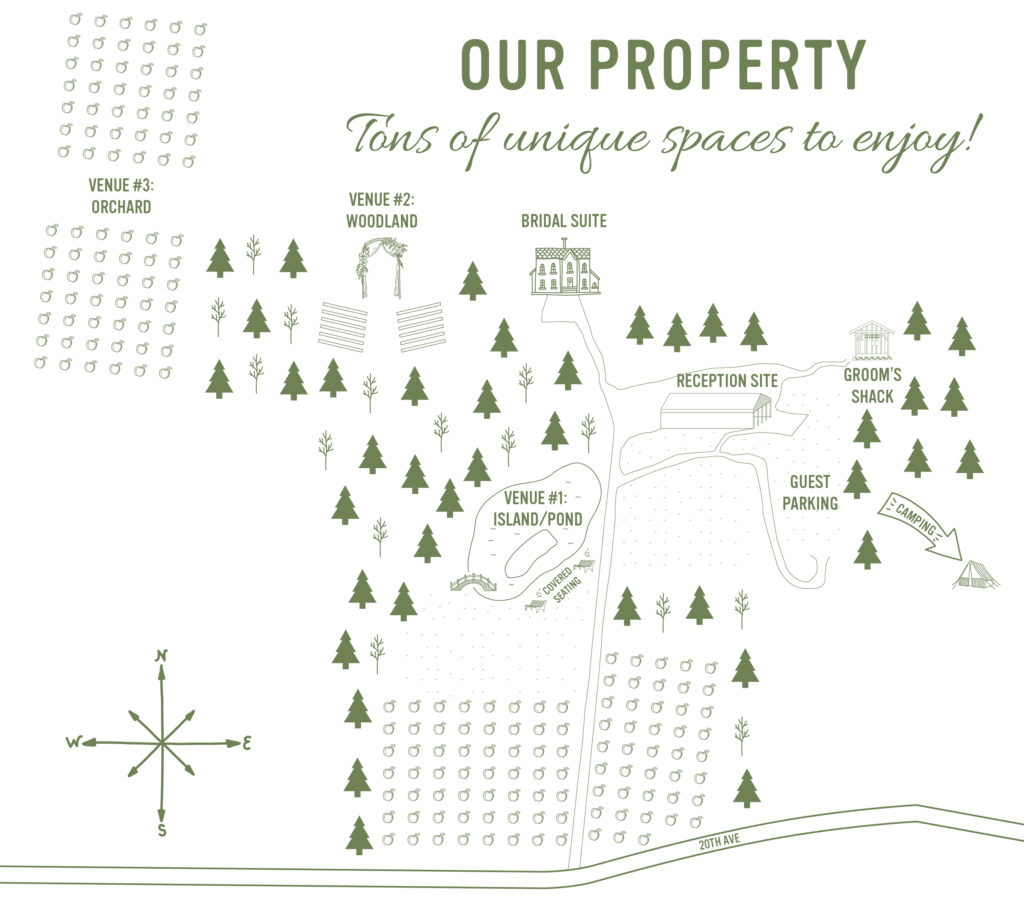 Ceremony Venues
Venue #1:
Island/Pond
Venue #2:
Woodland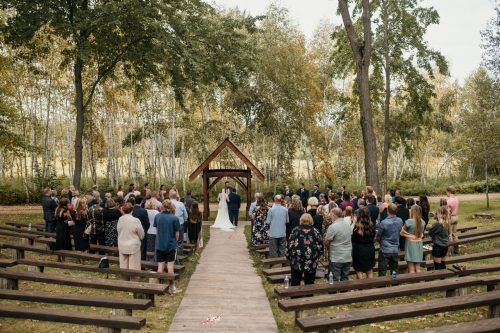 Venue #3:
Orchard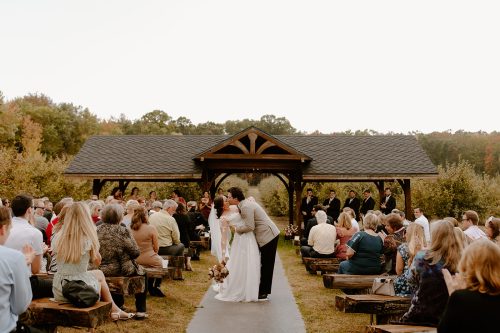 ---
#1 Island Ceremony Gallery
Beautiful island weddings at the pond.
---
#2 Woodland Ceremony Gallery
Woodland weddings nestled in the hillside.
---
#3 Orchard Ceremony Gallery
Orchard weddings alongside the apples and blossoms.
---
Reception Site
The reception space offers 5,300 square feet that comfortably seats 250. The open-air porch offers additional seating overlooking a bonfire area. It has a separate bar and food area. At Dixon's, one can enjoy the peace and quiet of the countryside in the bloom, where crickets sing in the grass and trees and wildlife are plentiful. Dixon's welcomes your guests to sit back and relax, stroll the grounds, play yard-size games, enjoy a bonfire; a time to enjoy this special day.
---
Bridal Suite
Beautiful bridal suite with kitchen, large bathroom, and living room with stone fireplace for the whole bridal party to get ready in.
---
Groom Shack
Ultimate groom shack from the guys to get ready in along with a grain silo with barstools and foosball table.
---
Bridal Party Photos
No matter which venue you decide, you are surrounded by breathtaking spots to capture the perfect moment.
---
The Animals
Ride to and from the ceremony site in a horse-drawn carriage or entertain your guests with horse-drawn wagon rides and friendly animals.
---
Video Gallery