There are plenty of decisions to be made when it comes to planning a wedding. We offer a variety of resources to make the decision-making process easier on you. We've already done the research, now you just need to pick! Find catering, lodging, and photography options below!
Camping at Dixon's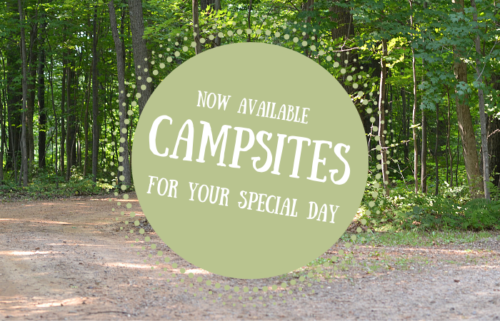 Campsites at Dixon's are now available!
This is a fun option for your bridal party and guests, right here at Dixon's! We have 12 campsites available!
The price for campsites is $35.00/night. Check-in is available from 10:00am-noon the day of the wedding. Check-out is by 10:00am the next morning.
For more information or to book your campsite, email us at dixons@dixonsapples.com or give us a call at 715-313-0315.